Duffel Bag
Versatility
Over-constructed for superior strength and easy access to a large internal compartment.

Non-absorbing infection control construction can then be easily wiped clean and decontaminated.
Main pocket opens to access a large internal 3700 cu in capacity duffel space perfect for transporting head immobilizer blocks, multiple cervical collars, spider traps, and more
Internal lockable dual pockets offer safe storage for personal items
Reinforced by multi-redundant wide webbing straps for added strength
3" x 11" front name tape area, blank tape included for customization
15.5" x 22" x 12.25", 4lbs

**Contains no Polyfluoroalkyl Substances (PFAS) chemicals** The International Association of Fire Fighters (IAFF) and the Metropolitan Fire Chiefs Association (Metro Chiefs) have issued a joint statement advising members of the adverse health risks associated with fire fighter turnout gear that contain Polyfluoroalkyl Substances (PFAS) chemicals, which have been linked to cancer – the leading cause of fire fighter deaths. The IAFF and Metro Chiefs are encouraging members to reduce their exposure to PFAS. No MERET USA bags contain Polyfluoroalkyl Substances (PFAS) chemicals.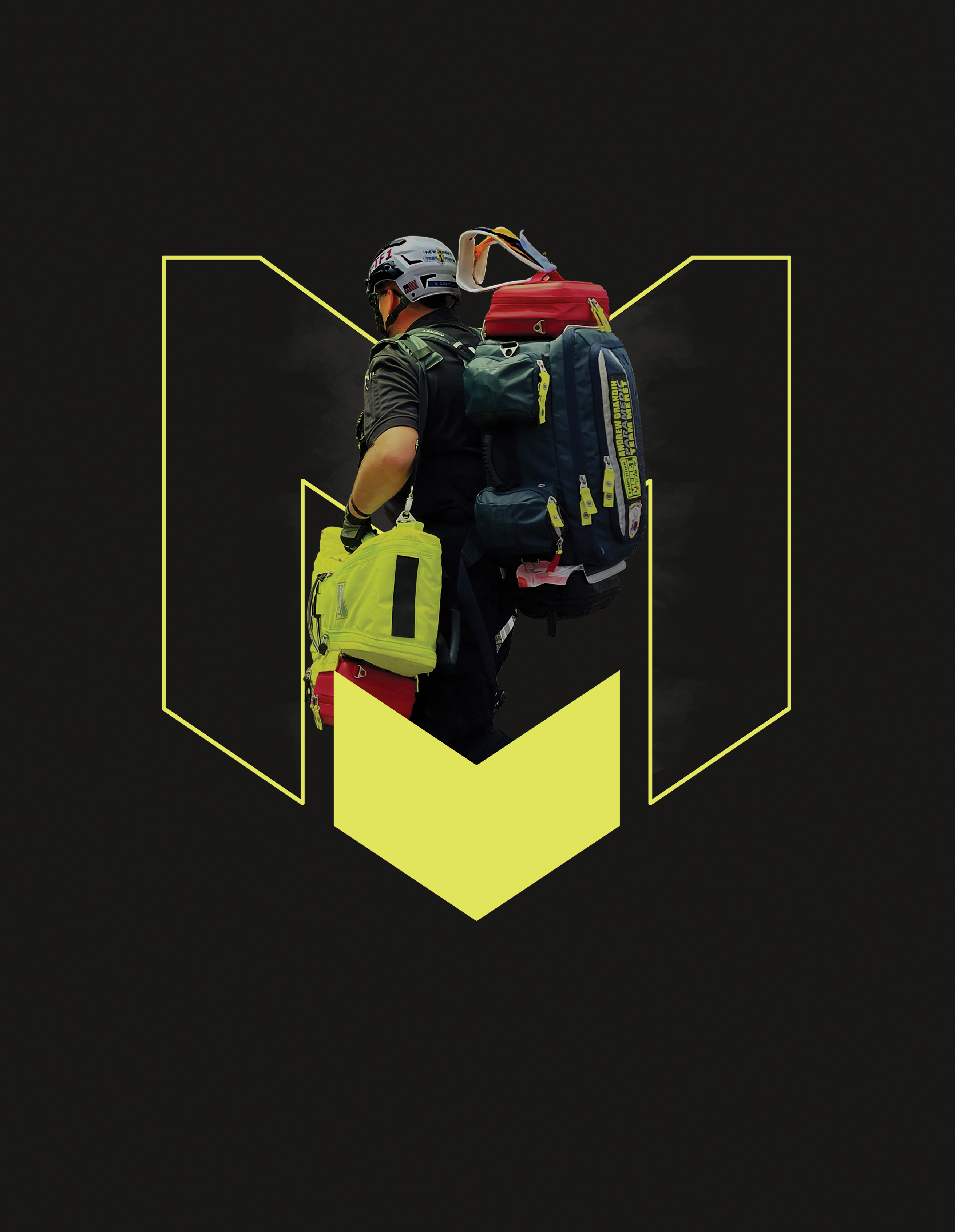 #MYMERET
Tag your photos on Instagram with #MYMERET for a chance to be featured in our gallery